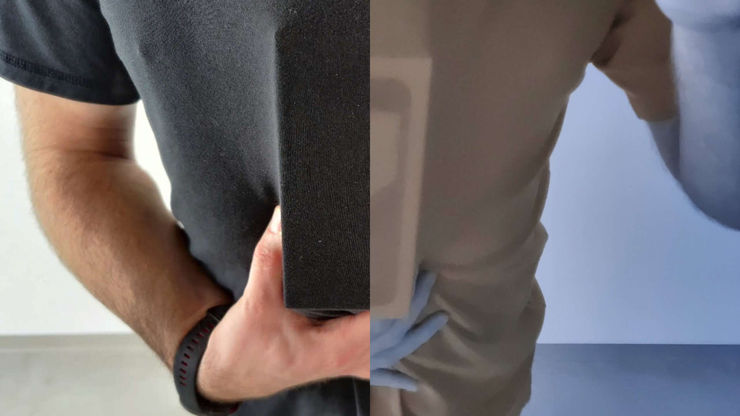 In its latest flagship OnePlus 8 Pro, which is one of the most interesting launches of the year, the manufacturer has included a complete novelty - the Colour Filter. Initially, it was not known what it was and what it was for. Meanwhile, this is a camera mode that uses infrared light that can have many uses - not just photographic.
What is the Photocrom colour filter in OnePlus 8 Pro? This camera uses infrared light, invisible to the human eye. In the infrared, most objects reflect light completely differently than in visible light, which can give unusual colours and effects in photos. And not only - infrared has more applications in the world of electronics. After all, infrared cameras are used in smartphones to more accurately scan faces during facial recognition (but they are not able to take pictures), and some cameras use infrared to record objects in the absence of the world (e.g. in car recorders).
But let's return to OnePlus - the manufacturer explains that the lens processes light differently, which - passing through an unusual and unique spectrum - generates surreal images. In the meantime, it turns out that the use of this sensor can be completely different. It makes certain materials (e.g. some liquids, certain plastics - preferably dark and shiny, and even clothes) look more or less transparent. The reason for this is the inclusion of infrared sensors in the phone. And although it can have many uses, unfortunately it can also cause some problems. Perhaps that is why OnePlus quite enigmatically described the Colour Filter, without emphasizing the "X-ray" features of the camera. Internet users have discovered this themselves and for the time being they are sharing photos of "overexposed" devices and everyday objects. But since the phone also makes the clothes transparent to some extent... we are entering a more muddy and controversial ground. I wonder if eventually the company will not be forced to censor this feature and remove the mode during a future update ...
Here are a few examples illustrating the possibilities of the colour filter in OnePlus 8 Pro:
Source: PC Mag