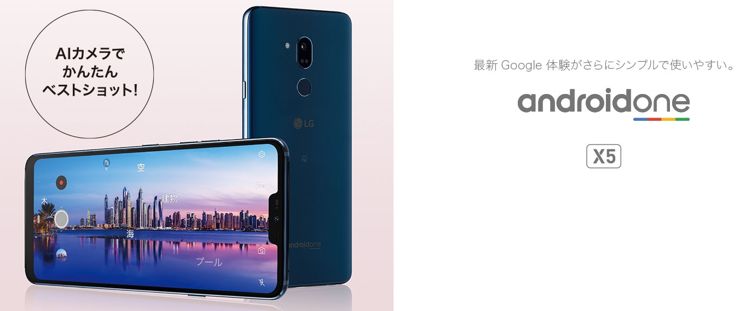 photo: LG
In Japan, a new LG model appeared. LG Android One X5 is interesting because - as the name suggests - it belongs to the Android One program.
Thanks to Android One, this model guarantees updating and regularly receiving security patches. LG Android One X5 will appear in the Japanese Y network! Mobile - but for now there are no indications fir it to reach wider distribution.
LG Android One X5 is enclosed in a waterproof (IP68) and durable (MIL-STD-810G) housing, equipped with a 6.1-inch display with a resolution of 1440 x 3120 px - but with a notch. The heart of the phone is the 8-core Snapdragon processor, supported by 4 GB of RAM. The internal memory is only 32 GB, but it can be expanded with a microSD card. The Quad DAC system with DTS: X along with the Boombox Speaker takes care of the sound system. The front camera with 8 megapixel resolution is used for taking selfie, while the back of the camera has a 16 Mpx sensor.
The phone also has a face recognition system, a fingerprint reader and a battery with a capacity of 3000 mAh and NFC. It will be offered in two colours.
Source LG