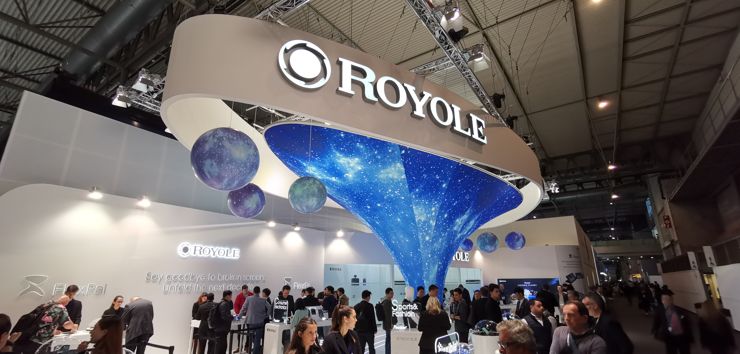 Royole puts on flexible screens - this Chinese company presented its foldable smartphone before Samsung, and before Huawei. We heard about FlexPai at the end of October last year, and at the MWC we had the opportunity to check how it looks like live.
Whether we like it or not, folded smartphones are increasingly appearing in the offers of producers. For now, in the form of a curiosity, competition ahead or presentation of the art of R&D department work, but in a few years devices with flexible displays can replace traditional mobiles.
Royole overtook global corporations and last year presented the prototype version of its foldable smartphone tablet. When unfolded, it has a diagonal of 7.8 inches and a resolution of 1920 x 1440 pixels. The screen is said to endure 200,000 folding cycles, which gives about 100 cycles a day for 5 years. The smartphone has 6 GB of RAM and the Snapdragon 855 processor can work in 5G networks, has a dual camera and a battery with a capacity of 3800 mAh. It works under the control of Android with the Water OS overlay.
And so Royole FlexPai presents itself live:
Of course, the version presented at the CES and MWC is not final and certainly it will not go to the market - the earliest it will happen at the end of the year.
And these are other examples of the use of flexible displays from Royole:


Source GSMchoice.com