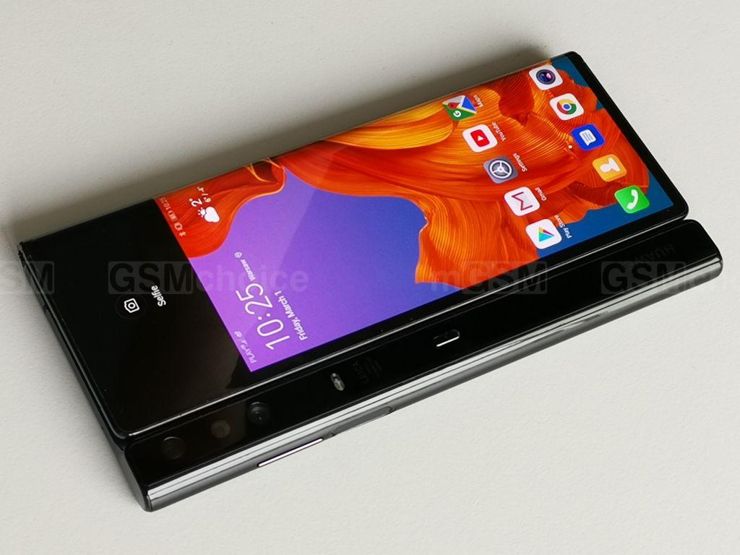 photo: Jacek Filipowicz/GSMchoice.com
Huawei Mate X2 is inevitably heading for the launch, despite Huawei's problems with Google certification or the regulated sale of its predecessor: Huawei Mate X. Do you want to see what it looks like?
Huawei Mate X2 is the successor of the foldable model with a flexible display: Huawei Mate X. I held the latter for a moment. Unfortunately, it could only be obtained by subscription, a limited number of copies was and is available, and outside of China it is virtually impossible to get your own copy. I had the opportunity to ask about the availability of the device directly in the Huawei company salon in Shenzhen: you can watch for free - in a display case. To buy, you have to wait a long time and without a guarantee of receipt. On the black market in China, Huawei Mate X is reportedly reaching dizzying prices, much higher than the already dizzying store price. Apparently there is a high demand for folding smartphones - customers just want them.
The Huawei Mate X2 smartphone will be a renewed and improved version of the predecessor with a very similar appearance and construction. It remains to be hoped that it will be slightly better with its universal availability. The provided schematic drawings of the device show that this time we can expect a stylus in the set, and the smartphone will have a total of six cameras in the 4 + 2 system.
A certain surprise may be the suggestion that the new model will have an internal rather than an external main display - as in the case of Huawei Mate X - and the second, additional, available after folding on one half of the structure. It is not entirely clear whether the Chinese manufacturer decided that Samsung's idea - because this is how Galaxy Fold folds - is better, or whether the designers wanted to try both constructions in practice. - On the other hand, it's worth remembering that this is only a schematic drawing that does not have to reveal all the details of the structure.
The only certainty seems to be the information that Huawei Mate X2 will receive a Kirin 990 processor with 5G network support, as well as a version with 8 GB of RAM and 512 GB of flash memory. In the software, instead of Google services, we will get a manufacturer's proprietary package.
I do not know if we can expect the launch, but I think that maybe the announcements at this year's MWC in Barcelona. - Well, we'll be there; if Huawei shows anything, be sure to be the first to know.
Source 91mobiles