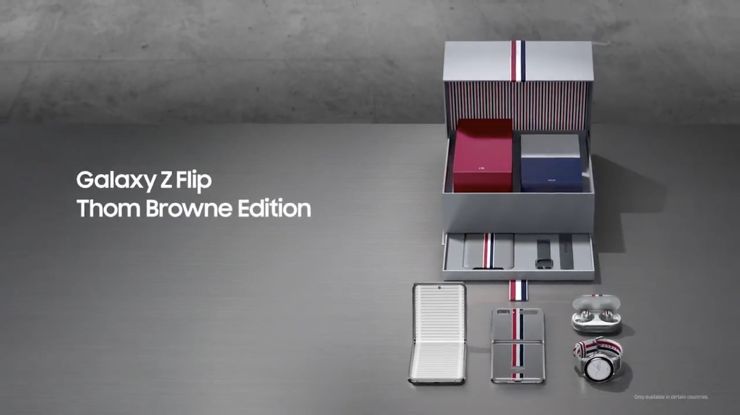 Today we expect the official presentation of the latest folding smartphone from Samsung - although this will not be a big surprise, Galaxy Z Flip has had numerous leaks and even officially broadcast advertising. We also know that a limited version of this model is being prepared.
The special edition was prepared together with the Thom Browne brand, a New York brand of men's and women's clothing. In the set, branded by the brand, in addition to a smartphone, there will be a number of additional gadgets, such as a smartwatch or wireless headphones. And everything is decorated with stripes in the characteristic colours of the brand: red, blue and white. The set looks great, but its price may be huge.
In turn, the video from which the screenshots shown were taken comes from an advertisement that you can watch on Twitter on the @ ishanagarwal24 profile.
Source MobileSyrup