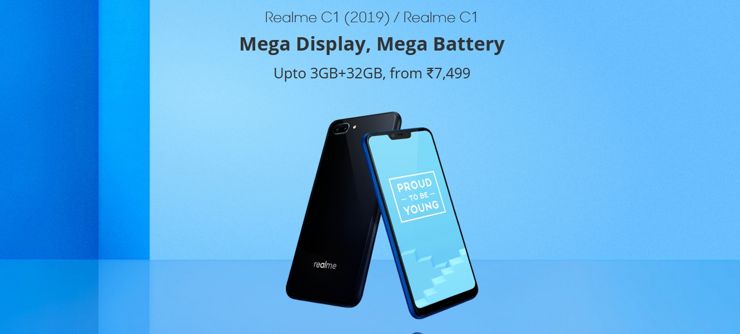 photo: Oppo
Oppo Realme C1 on its target market - in India - sells really well, so the manufacturer has subjected this model to rejuvenating treatment - and here we have Oppo Realme C1 2019.
Refreshing the model was achieved with the help of a simple but a quite significant and felt for buyers trick. New, larger memories have been introduced. Originally, Oppo Realme C1 had 2 GB of RAM and 16 GB of internal memory. Now you can have it in version 2019, with 3 GB of RAM and 32 GB of memory for data. However, the budget version with 2 GB RAM is also available for sale ...
There are no other technical differences on the smartphone - it looks like it was only limited to changing memory. You can find a comparison of both versions here. The full specification of the new variant is found here. The 2 + 32 GB model was priced at 7499 rupees (105 USD), while the 3 + 32 GB version costs 8499 rupees (120 USD).
Source Oppo