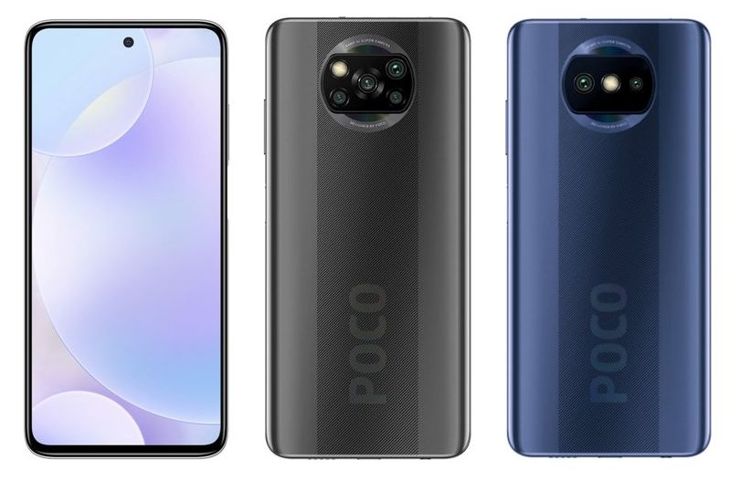 photo: @StationChat
Interesting information appeared on the day of the launch of POCO X3. It is possible that this smartphone will have an even cheaper variant.
POCO X3 is fairly aggressively priced - but apparently the brand wants to get a grip on an even lower end of the market. Leakster known as the "Digital Gossip Station" has released a POCO X3 NFC render accompanied by a similar but as yet unknown model. The smartphone has a similar style, with a distinctive shaped camera bezel, as well as a pattern and large logo, as we already know from POCO X3 NFC.
The models differ with the camera set. While POCO X3 NFC has a quad camera, in a mysterious, unknown smartphone, we only see two lenses. In the case of this model, the main matrix has "only" 48 megapixels. The similarity of the models is clear, so it is possible that we will soon get to know the "Lite" variant of POCO X3 NFC. Certainly with a weaker camera ... what else? I suspect that the manufacturer will replace the processor with a more budget one, give up high image refresh rate and fast loading, and at the end will price the equipment attractively.sprzęt.
Source @StationChat