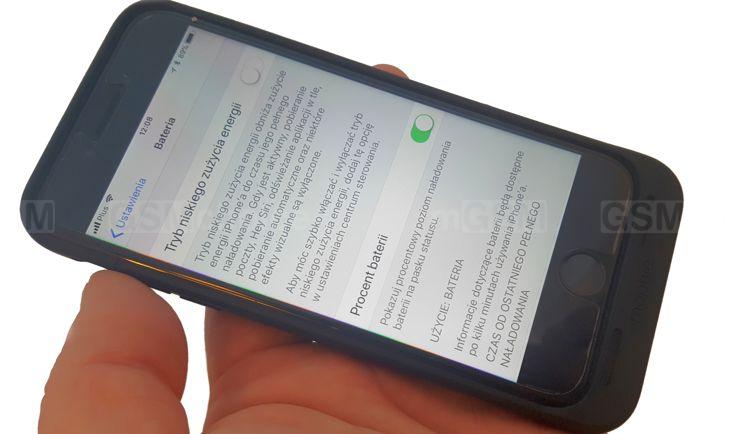 photo: Adam Łukowski/GSMchoice.com
At the end of last year, Apple scored a great image flaw. It turned out that the company slows down iPhones with worn out batteries, without informing users about it.
A lot has been written about the matter, and it probably makes no sense to repeat the story from the beginning. For the unoriented: The point is that in some cases, iPhones in which the battery was already heavily used, were artificially slowed down to avoid problems with the operation of the phone. This fact alone was not a problem - the affair was made that users were not informed about this possibility.
The company apologized, for fear of lawsuits, significantly lowered the prices of new batteries, and now it will take a step that should have been taken much earlier - before anyone realized that sometimes updates slow down the devices.
In an interview with ABC News, Tim Cook assured that Apple will enhance the iPhones' software with a new tool that accurately informs the user about the "health status" of the battery and shows when the device will be slowed down. Then the user will be able to disable the "protection" of the phone - although it will not be recommended by the manufacturer - still use the full performance.
This is good news and a sensible way out of the problematic situation, although, as we say, the disgust has remained. It's good that Apple is taking a "remedial" action, but it's worth noting that it could have avoided problems by introducing the software features of the software described much earlier before the scandal broke out. Now - it's just rescuing the image - the only question is how much it has been torn. I suspect that after the release of the next iPhone, no one will remember about this matter, knocked down by something "amazing"...
Source ABC News