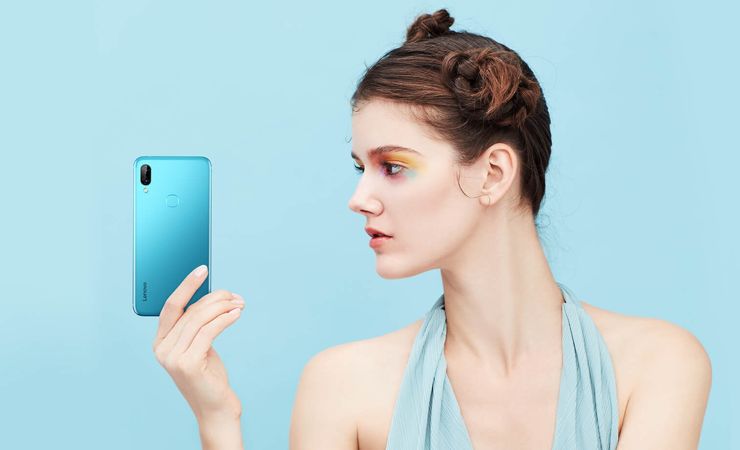 photo: Lenovo
Lenovo unveiled four new models - the mid-range Lenovo S5 Pro and its exclusive S5 Pro GT variant, Lenovo Z5s, as well as the GT version of the previously known Lenovo Z5 Pro.
Let's start with the "real" novelty, Lenovo S5 Pro. It is a mid-segment model, equipped with a 6.2-inch Full HD+ screen with a notch and Snapdragon 636, which will be combined with 4 or 6 GB of RAM and 64 or 128 GB internal memory. Lenovo S5 Pro is equipped with two double cameras.
The front has a fixed focus and 20 + 8 megapixel matrix with the main f/2.0 lens, while the rear one is composed of 12 and 20 megapixel matrices with f/1.8 and f/2.6 lenses, the second of which gives a 2-fold lossless zoom. The phone has a hybrid Dual SIM slot and a 3500 mAh battery with fast 18W charging. S5 Pro with 6+64 GB memory was priced at 1398 yuan (203 USD).
Lenovo S5 Pro will also be offered in the Lenovo S5 Pro GT version, with a slightly revised stylization, but with the Snapdragon 660 processor. S5 Pro GT costs from 1198 yuan (174 USD) - probably it's the base price version.
The Z5 Pro model, which has been known for a month, will have the GT variant as well. Again we're speaking of a different styling of the housing, as well as the changed processor - instead of Snapdragon 710 there is the latest Snapdragon 855. There are also new memory variants - 8 GB of RAM and 256 GB of flash memory. The price of this version is 2698 yuan - 392 USD.
The last of the models shown today is Lenovo Z5s, with a droplet notch and a glass back of the housing. The smartphone received a 6.3-inch Full HD+ screen, the Snapdragon 710 processor and two memory variants - 4+64 or 6+128 GB. Power is provided by a 3300 mAh battery with fast 18W charging, while in the photo part you will find a selfie camera with a 16 megapixel sensor and a f/2.0 lens and a triple camera at the rear. It has 16, 8 and 5 megapixel arrays and lenses f/1.8, f/2.4 and f/2.4 respectively. - with the central "eye" - a telephoto lens with a lossless zoom 2x. The price is 1398 or 1998 yuan (203 USD or 290 USD).
In the case of the Lenovo Z5 Pro GT model, the manufacturer announces one more curiosity on Weibo. It would be the world's first smartphone equipped with 12 GB of RAM. However, it looks like the version will appear later - for the time being the official Lenovo website does not mention it. All variants and prices of this model were exchanged for:
6+128 GB - 2698 RMB = 392 USD
8+128 GB - 2998 RMB = 435 USD
8+256 GB - 3398 RMB = 493 USD
12+512 GB - 4398 RMB = 638 USD
Unfortunately, although I stared hard at the signs and tried various ways of digital translation - I did not find any information when the last of these versions will be available. It is very possible that the distribution of this variety will be very limited.