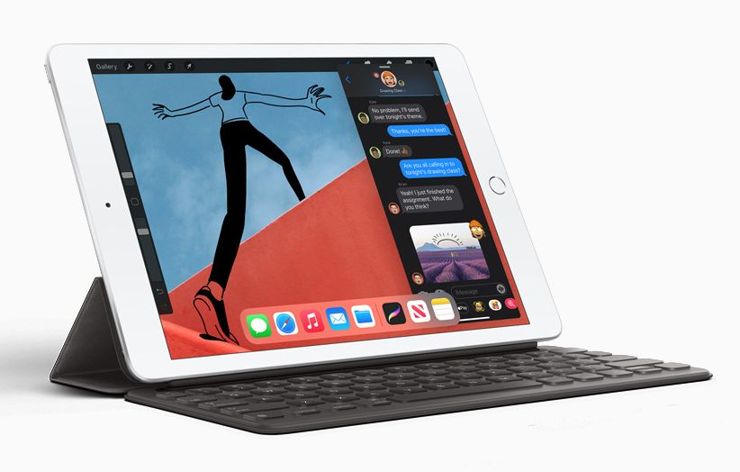 photo: Apple
Apple today presented new models of mobile devices. These are two iPads and two Apple Watches.
Apple Watch SE
Apple Watch SE is - as the name suggests - a budget version of the Apple smartwatch. The device uses an Apple S5 processor, and from the basic variant of the watch - apart from the older processor used - it differs in the inability to perform an electrocardiogram and Always On Display. In terms of styling, the Apple Watch SE is practically identical to the base model. Prices start at $ 279.
Apple Watch 6
The main model of Apple's smartwatch - Apple Watch 6 - already uses the newer S6 processor, thanks to which the device is to be 20% more efficient than the previous generation model. There were no changes to the styling of the device, but adding a new, blue colour version and a red Product RED variant. The possibilities of the watch have been expanded with the blood oxygen measurement function and a new, optional Solo Loop strap, without a clasp - stretchable. The cheapest variant costs $ 399 - and of course there are two sizes of watches.
iPad 8
iPad 8 does not differ significantly from its predecessor. It has wide bezels around the screen, with a place for a button with a Touch ID fingerprint sensor. However, new products can be found inside the housing, where the Apple A12 processor, known e.g. in the iPhone XS, works. The equipment includes a 10.2-inch Retina screen and two cameras. iPad 8 offers support for the Apple Pencil and accessory keyboard covers, and prices start at $ 329. You can choose 32 or 128 GB memory and an optional LTE cell modem.
iPad Air 4
The fourth generation of iPad Air is something completely new. The device has a significantly refreshed look, with reduced screen bezels, and it will be offered in bold colour versions - even red. iPad Air 4 received a 10.9-inch Liquid Retina screen, a 12-megapixel camera and a 7-megapixel FaceTime camera. The fourth iPad Air also has a power button - not used before - integrated with the fingerprint reader, located on the side of the housing. Another interesting feature is the use of a typical USB-C socket instead of the company's Lightning. In addition, the tablet received a new Apple A14 processor, produced in 5nm lithography. This system will also come to new iPhones. The cheapest variant of this model costs $ 599. Memory of 64 or 256 GB and an optional LTE modem are available.
Source Apple